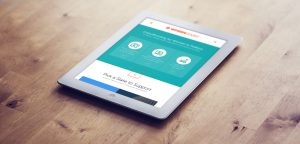 With 12 days to go until Election Day, and more than 40 million Americans having already voted, Republicans moved ahead with Amy Coney Barrett's confirmation today. A final full Senate vote is now scheduled for Monday.
This is a naked power grab, plain and simple. Let's spend these next 12 days making sure it's the last bit of power Republicans can grab. Here are five slates to focus on in the final stretch:
1. Top 10 Races
These are among the closest races in the country—presidency, US House and US Senate—where a last-minute cash infusion could make the difference between winning and losing.
Renamed Ruth's List after Justice Ruth Bader Ginsburg's passing, these are the four Senate seats women are most likely to flip—so we can stop more right-wing zealots from being appointed to our nation's highest court.
These are 10 seats we need to win so Democrats can control at least 26 US House delegations. If there's an Electoral College tie, or neither Trump nor Biden reach 270 due to lack of certification in key states, each delegation gets one vote for president—and right now, Republicans have the upper hand.
Black women are running in some of the closest races in the country—including, obviously, for vice president! These are the races where your money can make the biggest difference in these final days.
*New Slate*
There are 15 state legislative chambers Democrats can flip this year. We've identified 10 chambers where flipping the chamber depends on women candidates—and one woman from each state chamber whose race is closest.
Give $5 now to the candidates on one or all of these slates. Then, can you forward this email to your networks and encourage them to give too?