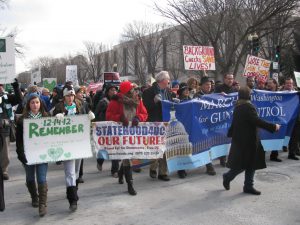 Republicans have blood on their hands.
Late Sunday night we faced the worst mass shooting in our nation's history. It was one of 1,518 since Sandy Hook —–   and one of countless more that will happen unless we enact common sense restrictions on who can purchase and own guns.
Republicans will not take action to protect us, so the only thing we can do is kick them out. It's that simple.
Help do that by chipping in $25 to the five women on our Changemakers for Gun Sense slate. 
They are two Senate and three House candidates who have the best chance of helping us flip seats in Congress next year and enact common sense gun reform, including Rep. Jacky Rosen (NV) and Rep. Kyrsten Sinema (AZ) for Senate, and Abby Finkenauer (IA-1), Dr. Mai-Khanh Tran (CA-39) and Chrissy Houlahan (PA-6) in the House.
We don't need any more talk (so we'll keep this email short). We just need action.
Give $25 to each of these five Changemakers for Gun Sense to help them win in 2018. 
P.S.: There are a couple of other good ways you can take action this week too. One: sign up with the Red Cross of Southern Nevada to give blood. Two: call the Capitol switchboard at (202) 224-3121 and demand action.