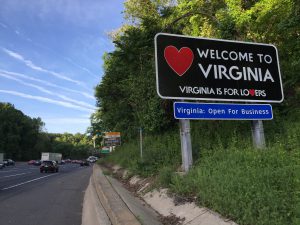 By now you've probably heard: We flipped Virginia!
There are still a couple undecided House of Delegates races, but right now Democrats are poised to control that chamber with at least 54 votes out of 100. The Senate margin is slimmer at 21-19.
It was a mixed night though for the women on our Flip Virginia 2019 slate.
In the Senate, one of the two candidates to flip seats was Ghazala Hashmi, who is now the first Muslim person to serve in that body. But Debra Rodman and Cheryl Turpin, who vacated their House seats to run for Senate, suffered narrow losses.
Thankfully, the rest of the freshmen House women kept their seats. And Shelly Simonds—who famously tied the Republican incumbent in 2017, then lost to him when his name was pulled out of a bowl—beat him last night by 18 points. Martha Mugler also helped deliver the House with a solid 55% victory. Nancy Guy is ahead by 18 votes and could flip another seat yet.
So what's the story here for women? It's what we've always said: When women run, they win. In a General Assembly where seven seats flipped, women took three.
Help us keep crowdfunding the women who run: Chip in $5 or more to WomenCount.