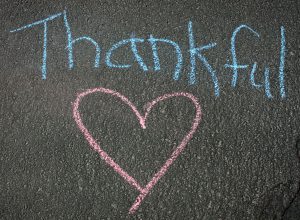 As we gather with family and friends this Thanksgiving we will no doubt reflect on the recent election and its implications for the future of our country. Be gentle … it's the holiday.
In that spirit, we are focused this week on the outcomes of the election for which we are grateful:
The four new women Democrats elected to the Senate, including three women of color;
The nine total new women of color elected to Congress, including the first Latina ever elected in the Senate and first Indian American woman ever elected in Congress;
Hillary Clinton's courageous run for the White House which made her the first woman ever to win the popular vote in a presidential election; and
A huge spike in the number of women donors this cycle, making Hillary the first presidential candidate to receive more contributions over $200 from women than from men.
And here at WomenCount we are grateful for:
The enthusiastic response to our groundbreaking crowdfunding platform designed to vastly increase the pool of low-dollar donors to women candidates;
The ongoing support from you, our beloved community, in the form of donations to women candidates, feedback about our platform, and spreading the word;
The generous donors to our infrastructure and operations who continue to believe in the mission of our platform; and
Our small team of consultants and employees who worked tirelessly over the last 18 months to fulfill the mission to elect more women to office.
Since the election we have heard from so many of you aching for something to do. As a start, we simply must defend the 10 women Senate incumbents up for re-election in two years. A strong Democratic caucus is our best defense against President Trump.
Best wishes for a warm and wonderful Thanksgiving holiday.
With enormous thanks,
Stacy and the WomenCount Team