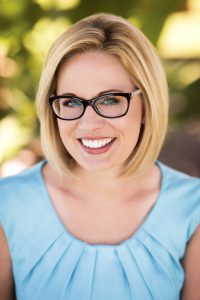 Two big state primaries are coming up this week: Florida and Arizona.

In Florida, Gwen Graham is within striking distance of winning the Democratic nomination for governor, adding to 2018's record number of female gubernatorial nominees. And in Arizona, headlining the ticket is Kyrsten Sinema—one of our best shots at gaining a seat in the Senate.

In both states we also have the opportunity to flip seats that can win us control of the House: Ann Kirkpatrick (AZ-2), Mary Barzee Flores (FL-25), Debbie Mucarsel-Powell (FL-26) and Donna Shalala (FL-27).

Help these women triumph in their primaries and head into the general election strong: Chip in $5 to each of them by giving to our Meet the Wave: August Primaries slate.

Three of these districts—Florida's 26th, Florida's 27th and Arizona's 2nd—are GOP-held seats that Hillary Clinton won in 2016, making them likely pickups if there is even a moderate Democratic wave in November.

Florida's 25th is more uncertain. Cook rates it as R+4, which would make it solidly Republican under most circumstances. But it contains counties that voted for Obama in 2008 and 2012—and by larger margins than the district as a whole voted for Trump in 2016.

And in both Florida and Arizona, Democrats have the chance to win at least one legislative chamber, breaking Republican control of state government.

Support the Blue Wave in Arizona and Florida: Chip in $5 to each of the candidates on our August Primaries slate.