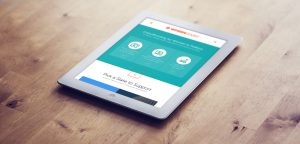 We've been mostly glued to our televisions and hitting 'refresh' on the New York Times' homepage for the last 48 hours. We're guessing you've been doing something similar.
Now, it's looking like we may be on track to witness a historic moment—the first woman elected to the Vice Presidency. But we're not there yet.
While we wait, we do have to acknowledge our disappointment with the down-ballot results.
Especially crushing is Sara Gideon's loss in Maine, and the fact that none of our women candidates will sit in the US Senate next year. With their losses also went Democrats' best hope of gaining Senate control, although Georgia runoffs preserve the possibility.
The loss of women House incumbents who propelled us into the majority in 2018, like Abby Finkenauer, Xochitl Torres Small, Kendra Horn and Debbie Mucarsel-Powell—and along with them, the shrinking of our House majority—is also tough to take.
There are bright spots, however. It looks like women will again see record-setting representation in Congress: 132 and counting, which puts us at nearly 25 percent of seats. Mostly, this is because of a sharp increase in the number of Republican women who ran, many of whom defeated Democratic women.
And there is still a chance we can give a potential Biden-Harris Administration a working majority in the Senate, if not this year then in 2022. At least two Republicans have already announced retirements, and Republicans will be on the defense in nearly every race.

We are already getting the WomenCount platform ready to support candidates in 2022. Can you chip in $22 or more right now to help us prepare?