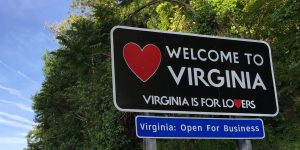 "Pessimistic."
That's the word on the ground in Virginia's House of Delegates District 66 race. The seat is currently held by the Republican House Speaker, and it's one of dozens that Democrats have a chance of flipping this year to take control of both chambers.
In that district, local operatives say the early vote isn't as high as it should be to predict a win for the Democratic challenger—Sheila Bynum-Coleman, a featured candidate on our Flip Virginia 2019 slate.
In fact, operatives across the state say enthusiasm is not as high as it was in 2017. This was predictable: Virginia's 2017 legislative elections were the first round of elections since Donald Trump was elected president, and enthusiasm was bound to peak.
But we cannot get complacent, because this year's elections are even more important. They're the last chance to flip the General Assembly before state lawmakers redistrict after the 2020 census. And there's critical progressive legislation—a gun reform package, LGBTQ equality bills, and ratifying the ERA, among others—just waiting for Democrats. Plus, a surge in Virginia means we're in good shape to beat Donald Trump next year.
We're closer than before, too: Democrats only need to flip one Virginia Senate seat and two House seats.
Let's make sure these candidates can run robust GOTV programs over the next 5 days and pull out wins in key districts like District 66 and the 10 others on our Flip Virginia 2019 slate. Chip in $5 or more now.