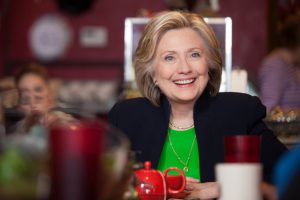 We're in the final countdown and we're ready for Election Night! We've all worked hard for nearly two years—and it's time to have some fun.
Three things to get set for Election Night:
Download the WomenCount Election Night Scorecard and keep track—in order of time zone and poll closings—of women candidates in critical Senate and House races. Tally up the wins and see quickly whether we'll add to our total number of Democratic women in Congress.Remember: Starting count is 73 incumbent women running for re-election in the House, including 54 Democrats and 19 Republicans. There are 20 women currently in the Senate, including 14 Democrats and 6 Republicans. Of those, two Democrats are retiring so we start our total count of Senate women at 18, including 12 Democrats. Women currently make up 19 percent of Congress. Where will we be after Tuesday?
Enter WomenCount's Election Night Contest and make your picks in all of the competitive Senate races around the country. Tiebreaker question is picking the Electoral College breakdown. You guessed it: The winner receives a commemorative Hillary pendant! Enter the contest before 6 PM EST on Election Day!
It's not too late to make a final donation to the women candidates in the closest Senate races in the country. Remember: it is women who will flip the Senate to Democratic control on Tuesday. Every dollar helps these women cross the finish line. Support our Senate Toss-Ups Slate and know that you will have done everything you can to shape the future of our country.
Forward WomenCount's toolkit to your friends. Participate on Election Night and be a part of history.