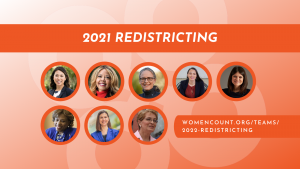 Women are continuing to have a tough time breaking through in the off-year Virginia gubernatorial primary.
Former Del. Jennifer Carroll Foy is the second-biggest fundraiser in the Democratic race, yet she trails former Gov. Terry McAuliffe $2.3 million to $8.5 million in cash-on-hand. And she's polling third, despite racking up major endorsements from Emily's List and prominent Black leaders like Rep. Lauren Underwood and former NAACP President Ben Jealous. But she's still in the race and campaigning energetically throughout the state.
Things are looking better in the race for lieutenant governor (each office is elected separately in Virginia). Delegate Hala Ayala has been endorsed by the current governor and other top Virginia Democrats, and if elected would be the first woman lieutenant governor and first person of Latin American descent to hold statewide office in Virginia.
With the Democratic primary coming up June 8, there's still time to ensure Jennifer and Hala can run a strong race to the finish, but only if you give now through our new 2021 Virginia slate.
Virginia is still a purple state, and now that Republicans have picked their nominee for governor—former CEO Glenn Youngkin—the stakes are getting higher for Democrats up and down the ballot. Youngkin is a self-funder who has already contributed more than $5 million to his own campaign.
The legislature is still very closely divided, 21-18 in the Senate and 55-45 in the House of Delegates, and with two Democrats leaving seats they flipped in 2017 (Jennifer and Hala resigned to focus on running statewide) Republicans could have an opening.
The races for open seats and challengers are still shaking out, but the three most-vulnerable incumbents right now are Nancy Guy (Del-83), Elizabeth Guzman (Del-31), and Wendy Gooditis (Del-10). Nancy won her seat last year by less than 1 point.
You can give to all these women on our new 2021 Virginia slate. And stay tuned post-primary for more updates.