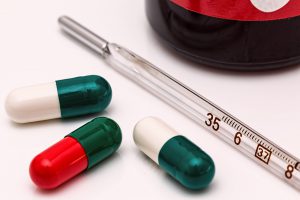 The projections are now in: Under the Republican plan to repeal Obamacare 14 million Americans would lose their insurance by 2018, many due to increasing premiums—which the Congressional Budget Office said will rise by 20%—as well as cuts to Medicaid. By 2026, 24 million Americans would be without insurance, erasing Obamacare's historic expansion of health insurance to 20 million Americans.
Our 2018 Blue Wall—including the 6 women senators who proudly cast their votes for the original Affordable Care Act in 2009—will stand united against this plan. Show these health care heroes you've got their backs in this fight: Chip in $5 to each of them. 
These 6 include Sen. Debbie Stabenow (Mich.) and Sen. Claire McCaskill (Mo.), who have never backed down on their support for safeguarding and expanding Obamacare, Medicare and Medicaid, even as a conservative wave carried Trump to victory in their states last fall.
They are now top targets for Republicans in 2018. Let's make sure they have what they need to win, so they can keep fighting in the Senate to preserve health care access for millions of Americans.
Chip in $5 to Sen. Stabenow, Sen. McCaskill and each of these health care heroes right now.