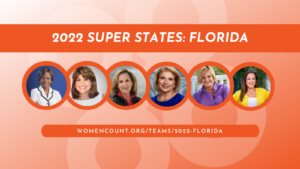 Last night's primaries in NY and FL were *great* for Democrats—but not Democratic women.
Women came up short in every competitive race:
In NY-10, Dan Goldman edged out NY assemblymember Yuh-Line Niou by 2 points;
In NY-12, Rep. Jerry Nadler beat Rep. Carolyn Maloney 2-to-1;
In NY-17, Rep. Sean Patrick Maloney beat NY state Sen. Alessandra Biaggi;
In the FL governor race, Rep. Charlie Crist beat Commissioner Nikki Fried by 20+ points;
And in FL-23, Hava Holzhauer came in a distant third in a three-person field.
There are a couple bright spots for women:
Rep. Val Demings is officially the nominee for US Senate in Florida, and her polls have been trending closer to Sen. Marco Rubio's since late July.
In FL-27, state Sen. Annette Taddeo won the nomination to take on incumbent GOP Rep. Maria Elvira Salazar in this competitive general election race.
And something happened that all Democrats can celebrate: Democrat Pat Ryan triumphed in the special election for NY-19, a bellwether district. Pat made abortion rights the key theme of his campaign.
So while we're disappointed women didn't fare better in competitive races, it's electrifying to see abortion rights boosting Democrats' chances of holding the House. Moving forward, let's make sure the women who did win on Tuesday have the resources to triumph in November.
That's why today we're introducing our first 2022 Super State: Florida. It includes Val, Annette and four of the most competitive state legislative races. Give $30 or more ASAP.