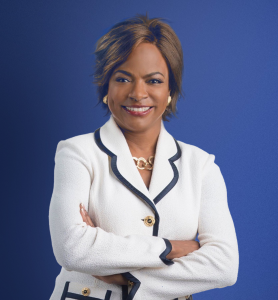 This week we're asking for an urgent donation of $5 or more to the women on our 2022 Senate slate, and here's why:

1: On Monday, the Supreme Court agreed to hear what will be a landmark abortion rights case, Dobbs v. Jackson Women's Health Organization, which concerns a Mississippi law that bans abortion after 15 weeks, directly challenging Roe's viability threshold, and

2: On Tuesday, Florida Congresswoman Val Demings announced she'll take on one of the 2022 cycle's toughest fights: kicking Sen. Marco Rubio out of his job. If she wins, it would remedy the appalling fact that there are currently no Black women in the Senate.

Make no mistake: A solid conservative majority on the Supreme Court means Dobbs could be the decision that undoes Roe v. Wade, and at this point there's not much we can do about this particular case besides hope and raise hell.

But there is hope for the future: The current Democratic Senate can keep the Court from lurching even further to the right, and if we hold the Senate past 2022, we can start reversing the damage.

That's why we're asking you to rush $5 or more to Val Demings and the rest of the women on our 2022 Senate slate today.

Let's give her a big first week on the trail.