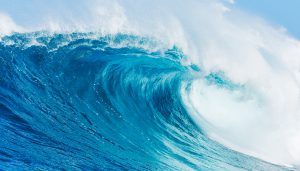 May primaries kick off tomorrow, and we're closely watching one race: NC-13, where Kathy Manning is an underdog in this DCCC-top rated flippable seat.
After that, we'll have two more packed Tuesdays: May 15th, when we'll be keeping our eyes on Nebraska and Pennsylvania, and May 22nd, when we'll watch races in Georgia and Kentucky and runoffs in Texas.
We've identified six progressive women who are vying to win the Democratic nomination in five of these states, and they need your help. Chip in $5 now to each of the women on our May Primaries slate!
In addition to Kathy Manning, they are:
Stacey Abrams (GA-Gov), the former Georgia House Minority Leader who, if she wins, would be the first black woman elected governor;
Amy McGrath (KY-6), the front-runner in a crowded field that includes the former mayor of Lexington;
Kara Eastman (NE-2), who's also an underdog in this district where the sitting Republican congressman won the seat by 1 point in 2016;
Susan Wild (PA-7), who's competing in a crowded field for this district that, thanks to redistricting, just flipped from a solid R to lean D; and
Madeleine Dean (PA-4), a lock to win if she makes it out of the primary, since this is a solid Democratic seat.
Women are running in greater numbers than ever this year, Friend. But, unfortunately, unless we massively increase the share of women who make it into the general election, women's representation in Congress won't budge.
That's why we need to go all in on these primaries. Chip in $5 to each of the women on our May Primaries slate.