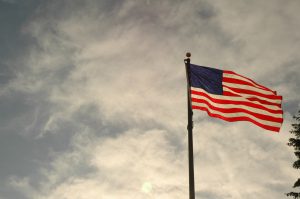 Every day, we're adding to our platform new Democratic women candidates who are poised to flip GOP House districts and help us hold vulnerable Democratic seats.
This week, we're spotlighting a group of women who are throwing their hats into the political ring during the 2018 cycle more than ever before: Veterans. All 10 of them!
It's a large group — but we need them and they need us, so chip in $5 to each of them: 
Gina Ortiz Jones (TX-23) is a former military intelligence officer who worked in the Office of the U.S. Trade Representative under Obama;
Chrissy Houlahan (PA-6) who was a captain in the US Air Force before becoming the COO of AND1 Basketball, a footwear and apparel company;
Pat Spearman (NV-4), a retired military officer and ordained minister who represents North Las Vegas in the Nevada state senate;
Elaine Luria (VA-2), who opened her own small business, Mermaid Factory clayworks, after her service as a US Navy officer;
Jessica Morse (CA-4), a national security strategist and former advisor to the US Pacific Command;
Elissa Slotkin (MI-8), a former intelligence analyst and Acting Assistant Secretary of Defense;
Pam Keith (FL-18), who worked as a lawyer in the US Navy and then in private practice as a civilian;
Mikie Sherrill (NJ-11), who worked in the US Attorney's Office in New Jersey after her service as a US Navy pilot;
Maura Sullivan (NH-1), a former Marine who became Assistant Secretary at the Department of Veterans Affairs; and
Amy McGrath (KY-6), who was on active duty as a Marine Corps pilot during the Sept. 11 terrorist attacks.
These women have served their country in uniform. Now they want to serve it as members of the US Congress.
Help them get there — fuel their campaigns by giving $5 to each.
Thanks,
The WomenCount Team