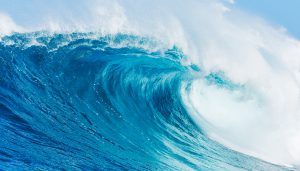 Election Day is 35 short days away!

The news continues to swirl around the Supreme Court, but we can't let it distract us. The only thing that matters in this final stretch is helping Democrats flip seats.

That's why starting today, we're rolling out brand-new slates showcasing the tightest races in the country, from Congress and governorships all the way down to state legislatures. And with them, we'll also be showcasing the values Democrats care about most—starting with diversity.

Our first new slate includes 7 women of color running in these tight races, where cash on hand in these final weeks could be the deciding factor.

Give $5 now to each woman on our Meet the Wave: Women of Color slate.

A record number of women of color are nominated this year—and some in safe seats are already on their way to victory.

Our Women of Color slate includes only the most competitive races. At the top is Stacey Abrams, who's running to flip the governorship in Georgia. If she wins, she'll be the first black woman ever elected governor.

Down the ballot are three women in toss-up House races: Xochitl Torres Small (NM-2), Sharice Davids (KS-3), and Gina Ortiz Jones (TX-23); and three whose races are lately leaning R: Debbie Mucarsel-Powell (FL-26), Lauren Underwood (IL-14) and Linda Coleman (NC-2).

Women of color aren't just running for office at an unprecedented rate—they are the most reliable Democratic voters. If we flip Congress and win this critical gubernatorial race this year, we'll have women of color to thank.

Chip in $5 to the 7 women on our Meet the Wave: Women of Color slate.