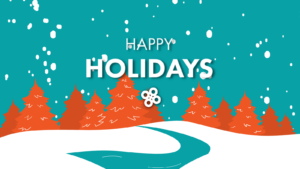 We hope you're having a joyful—and restful—holiday season. 
This will be our last message before the New Year, and we wanted to report on some of our successes during the 2022 cycle, and how we want to expand in 2023 and beyond.
First, and most importantly: During the 2022 cycle, the WomenCount platform raised more than $3 million for Democratic women running up and down the ticket, with an average donation of $57.
Second, partnership and statewide slates continued to see the most engagement. Here's the order of the top five highest-performing low-dollar giving slates:
✴️ Elect Black Women PAC: $44,170
✴️ 2022 Statewide Incumbents: Governors & Senate: $32,064
✴️ 2022 Senate: Most Competitive States: $19,541
✴️ The Justice Project: $15,725
✴️ Elect Black Women Virginia: $9,768
As we turn now to 2024, we're facing some steep headwinds—both on the actual Senate map and regarding women's fundraising—so we're getting started early.
Preliminary research from Electing Women Research shows that women make up a smaller percentage of individual political donations during the 2022 cycle, the first time our numbers have decreased since the 2014 midterms.
This is bad news heading into a cycle when our first female Vice President as well as 9 Democratic women-held Senate seats will be up for re-election—including in battleground states like Michigan, Nevada and Wisconsin. Women candidates were underfunded by party entities in 2022, so we're expecting again that it will be largely up to us to keep these women in Congress in 2024.
There are also dozens of mayoral races happening in the country's largest cities next year, and we need to prepare to support those women too.
That's why we're hoping you can donate $23 or more to WomenCount before the end of the year. It's the fifth day of Hanukkah, three days until Christmas, and 320 days until Election Day 2023—what better time to give the gift of supporting women?