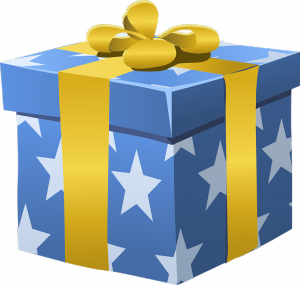 It's Hillary's birthday tomorrow, and we have the perfect gift for her this year: a Democratic Senate!  

If elected, Hillary cannot promote her agenda without a Congress that's willing to work with her — especially the Senate, whose GOP members are already threatening to filibuster her Supreme Court nominees. 

Let's wish Hillary a Happy Birthday by supporting the six women candidates who will join the Senate and help flip it to Democratic control: Tammy Duckworth (Ill), Maggie Hassan (NH), Katie McGinty (Pa), Deb Ross (NC), Kamala Harris (Calif), and Catherine Masto (Nev).  

Support our 'Happy Birthday Hillary' slate and donate $5 or more to each of these candidates. Let's send Hillary a powerful birthday message that we're working hard to deliver her a Democratic Senate. 

If you donate by midnight on Wednesday, Oct. 26, Hillary's 69th birthday, you will be entered to win a beautiful commemorative Hillary pendant designed by her dear friend Susie Buell along with jewelry designer Billy Zeemann. 

We're in the homestretch of this election — but we cannot rest. We must donate, phone bank, and canvass — to elect Hillary and give her a Democratic Senate.  

We have 14 days to go. Let's make them count!