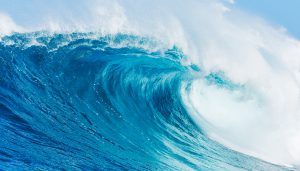 We've all seen the headlines that women are running for office in unprecedented numbers this cycle. Against the backdrop of #MeToo and the Trump administration's war on women, this is good news.
Indeed, with filing deadlines passed in more than 30 states, 309 women have filed to run for the US House, surpassing the previous high set in 2012 of 298, according to research by the Center for American Women and Politics at Rutgers University. For many of these women, their toughest contest won't be in November—it will be a primary.
That's why today, we're rolling out a new slate of primary candidates with elections in May: Stacey Abrams (GA-Gov), Amy McGrath (KY-6), Kathy Manning (NC-13), Kara Eastman (NE-2), Susan Wild (PA-7), and Madeleine Dean (PA-6).
Help these six women make it through their primaries coming up in May: Chip in $5 to each of them now.
But there's a catch in this data: It also shows that men are filing to run in unprecedented numbers this year, and women comprise only 21.9 percent of all candidates running for House seats. That's not much different than the overall percentage of women in Congress: 20 percent.
This means the spike in the number of women stepping up to run may not translate into a surge in women elected in November. Which also means we need to do everything we can to ensure that women have the resources they need to be as competitive as possible.
Give now to our May Primaries slate and bring the power of crowdfunding to these six candidates. Chip in $5 to each of them now.