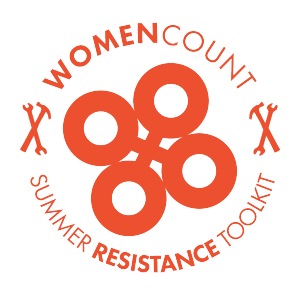 This might be the most important week of Resistance Summer yet.
That's why we're introducing a new Summer Resistance Toolkit slate: Health Care Heroes.
The slate includes Sens. Heidi Heitkamp, Claire McCaskill and Debbie Stabenow, all of whom represent states that went to Trump last year, and whose opposition to Trumpcare is likely to make them targets. Despite this, all have remained steadfast in their opposition.
It also includes Rep. Jacky Rosen, who opposed repeal efforts in the House. She's now preparing for a Senate run in Nevada that could oust Republican Sen. Dean Heller, who hypocritically voted to allow the GOP's ACA repeal bills to reach the Senate floor even though he has repeatedly said he opposes the bills in question. He is now the most vulnerable incumbent Republican in the Senate.
And last but certainly not least is Sen. Mazie Hirono, who, like Sen. John McCain, recently had surgery to combat an aggressive form of cancer. Sen. Hirono, however, voted not to take away health insurance from millions of Americans —–   many of whom rely on the ACA to cover their cancer treatment. 
These 5 women are the real Health Care Heroes this week. Chip in $5 to tell them thanks for protecting our care. 
It's still unclear how this latest effort to repeal the Affordable Care Act will turn out, but we know two things: they've already failed to pass 'repeal and replace,' as well as 'repeal and delay.' That's the power of the Resistance.
Keep resisting.