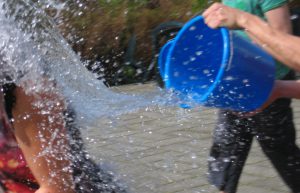 Little-known fact: a total of 16 states still have Congressional primaries before the November elections, including 13 in August alone. Among these August primaries are four in hotly contested Democratic House Districts. It is critical we support these women now.
Donate to our Summer Showdown slate and contribute $5 or more to each of these women to set up victories in November.
The candidates running in August primaries are:
Washington state Sen. Pramila Jayapal, who would become the first Indian American woman in Congress if she wins her primary on August 2. This open seat is certain to stay in Democratic hands —–   so she needs your support now.
Florida businesswoman Annette Taddeo, who previously ran for Congress in a neighboring district. She's competing with the former Democratic incumbent who was unseated in 2014. The eventual nominee has an excellent chance to defeat the current first-term Republican incumbent.
Susannah Randolph, district director to retiring Rep. Alan Grayson, who is in a crowded primary in Florida for this open seat that will stay in Democratic hands in November.
Former Orlando Police Chief Val Demings, who is well-positioned to prevail in her competitive Florida primary. The open House seat belonged to GOP Rep. Dan Webster, who is running in an adjacent district. The nominee is likely to flip this seat in November.