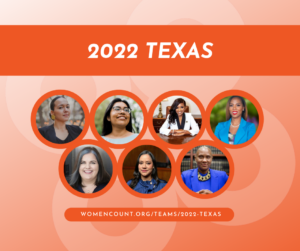 Quick update from Texas.
We saw strength for progressive Democrats and women of color, but many are heading into the runoff on May 24. Here's a rundown of results, plus our reorganized 2022 Texas slate.
US House
TX-15: Progressive activist Michelle Vallejo (20%) will narrowly make it into the runoff against Ruben Ramirez (26%), an army veteran and attorney, for this seat that is rated a tossup in the general election. Eliza Alvarado came in fourth (17%).
TX-28: Immigration lawyer and progressive challenger Jessica Cisneros (47%) has forced current US Rep. Henry Cuellar into a runoff (49%). This district leans Democratic and if Jessica prevails in May she'll need our help all the way until November. .
TX-30: Texas state Rep. Jasmine Crockett (48%) will head into a runoff against former Biden presidential campaign advisor Jane Hope Hamilton (17%), so one way or another we know a woman will be filling this safe Democratic seat left open by Rep. Eddie Bernice Johnson. Give to one or both.
TX-35: Former San Antonio City Council Member Rebecca Viagran (16%) unfortunately lost her bid against Greg Casar (61%), who made it into the general election outright.
State & Local
Lieutenant Governor: Texas state Rep. Michelle Beckley (30%) came in second, and is now facing a runoff against Mike Collier (42%), whose qualifications include working as a CFO at ExxonMobile. 🤮
Attorney General: Former ACLU counsel Rochelle Garza (43%), who won a landmark case ensuring abortion access for minors crossing the border, is way ahead of the rest of her primary challengers but will still likely face a runoff.
TX-House 92: Small business owner Tracy Scott (25%) has lost her bid to former Euless City Council Member Salman Bhojani (58%).
482nd Judicial District: Harris County staff attorney Veronica Nelson (56%) has won this race outright and will head to the general election.
Now, let's help the winning candidates prepare for their next election. Chip in $5 or more to our 2022 Texas slate.