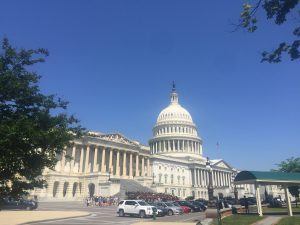 There's only one way to stop this epidemic of gun violence:
Elect progressive Democrats and kick out the GOP. 
It's clear by now that Republicans in Congress aren't going to do a single thing to make our streets and schools safer, even for the most vulnerable among us—our children. Flipping Congress is our only hope.
Help do that by chipping in $5 to these six House and two Senate candidates who are most likely to flip seats!
After every senseless shooting, Republicans in Congress say the same thing: Now isn't the time to talk about gun reform legislation. But we know they'll never find a moment good enough to go against their billion-dollar backers at the NRA.
After Las Vegas, they said they'd ban bump stocks—and then did nothing. Now, they're making noise about banning assault weapons, but we know again, they'll do nothing.
Help elect a woman who will do something: Chip in $5 to each of these Democratic women running in Republican-held seats.