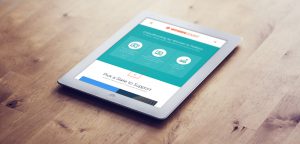 It's almost Giving Tuesday, the year's biggest day of nonprofit giving, and we wanted to get in your inbox early with our pitch.
WomenCount is a grassroots giving platform with a lean budget and a small staff. And yet, this cycle we raised more than $3 million in small-dollar donations for pro-choice, Democratic women candidates, with an average donation of $57. Since our founding in 2015, we have raised nearly $8 million in grassroots fundraising.
We are growing our platform strategically and thoughtfully, and this was our highest-grossing cycle yet. But we want 2024—when we need to take back the House, re-elect 10 women senators, and support the presidential ticket—to be even bigger.
For Giving Tuesday, please consider a gift of $24 or more to fund our work in 2024 and beyond.
Thanks to the outpouring of grassroots fundraising and activism from you this cycle—but especially post-Dobbs—Democratic women's numbers in Congress held mostly steady even as pundits predicted a "Red Wave."
Other highlights from our fundraising this cycle include:
Growing our partnerships: Two of our top-5 grossing slates were partnerships with Elect Black Women PAC and the Justice Project. Elect Black Women raises for local Black women candidates and the Justice Project supports judicial candidates.

Investing more in local candidates: We continued supporting local women of color through Shirley's List and we're pleased to share that 14 out of 19 featured candidates won. We expanded our down-ballot reach with Super State slates that raised for state legislative candidates, and a Florida school board slate spearheaded by one of our most-active crowdfunders.
Help us keep expanding our reach during the 2024 cycle and beyond—give generously to WomenCount for Giving Tuesday.