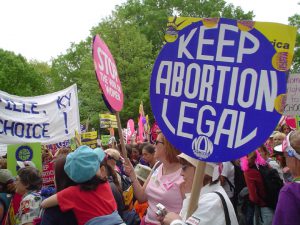 I know we say this a lot, but it's really, really important: Women —–   as volunteers, donors, and candidates —–   are the key to stopping Donald Trump's regressive, racist and sexist agenda.
That's why today, we want to share with you an important pledge from a coalition of organizations that are putting the focus on women candidates. We, along with Off the Sidelines, Emerge America, the National Organization for Women, and others, are asking you to take our One Million Strong pledge to support women running for office.
Learn more and sign the pledge. 
Women see clearly the havoc that Donald Trump's raw bigotry and open contempt for the truth are having on our politics, especially on critical issues like healthcare and civil rights. And they're saying 'not so fast'.
A record number of women have stepped up to run for office so their communities can be healthier, safer places for all people to live —–   not places torn down by division and hate.
So we're joining the call to support them. Will you support them too, by being one of one million people to sign our pledge?