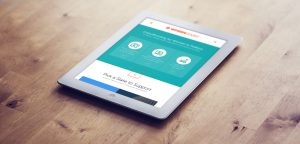 The WomenCount community has stepped up time and again in the four years since we launched our crowdfunding platform. And we are grateful. Thank you for all you have done to support us and the hundreds of women candidates we host on our site. Together we have raised more than $3 million for candidates up and down the ballot, with an average donation of $33.
And now we are asking again for your support. Our platform needs a tech upgrade and we have set a goal to raise $25,000 by the end of the year.
It's ambitious, but we have done it before. Two years ago, our supporters generously donated $20,000 so that we could add gubernatorial and state legislative candidates to our platform, which was already showcasing US House and Senate candidates. It was a pivotal year for down-ballot Democratic women: In 2018, women expanded their representation in state legislatures to a record 28 percent, and we elected four new Democratic women governors. That was on top of the 36 new women elected to Congress.
We couldn't have fully harnessed this 2018 momentum without your help. Now, we need it again to keep our platform—the only crowdfunding platform that raises solely for Democratic women—robust in 2020.
We won't go into the details, but the bottom line is that the technology that supports our platform needs a major upgrade (remember, we debuted it in 2015, which is a long time ago when you're talking about tech).
That's why we're hoping you'll help us raise another $25,000 by the end of the year—to keep our platform online and free of bugs, glitches and other issues in 2020 and beyond. Can you give $25 today to kick us off?
We can't afford to have anything hold us back next year. The stakes are just too high.