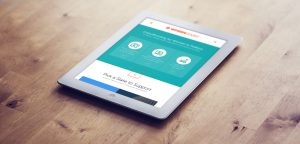 We are mapping out priorities for the next two years—and we need your help.
We know, broadly, the themes that will dominate: Democrats maintaining control of both chambers of Congress, and recovering our society from both the coronavirus pandemic and the Trump presidency.
But there are critical down-ballot issues and races that cannot get lost in the headlines—notably, the need to funnel more targeted support toward women of color at all levels, as well as the importance of increasing the number of women governors.
WomenCount has some goals too: Expanding our platform to more local candidates—mayors, city councils, school boards, etc.—and targeting regions and states that have the most opportunity to flip seats and elect more women.
But to effectively prioritize our fundraising around all of these issues and toward all of these goals, we need to know which of them are most important to you.
We rely on dedicated members like you to keep the power and influence of women-driven political crowdfunding going. If you're not giving, we're not raising. It's that simple.
Will you let us know how we can best engage you over the next two years by taking a short 4-question survey? We need to know which candidates and issues you are most excited about.
Thank you. Taking this survey will help us better involve you and all grassroots donors in our critical work.