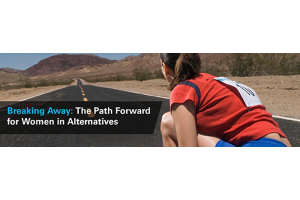 This article is  an interesting look at something we've continued to see as an issue for women candidates for office. Though once in office they often outperform their male counterparts , women continue to struggle with fundraising at the same rate as their male counterparts.
According to KPMG LLP, the U.S. audit, tax and advisory firm, and their report released in September, 2015 Women in Alternative Investments Report: Breaking Away, The Path Forward for Women in Alternatives, women-owned or managed funds are making little progress in attracting capital, despite the fact they continue to outperform the industry.
Read the entire report here.