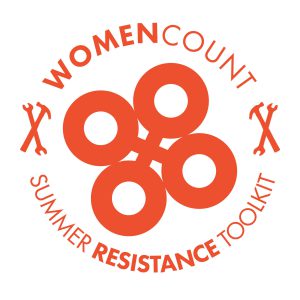 We're finally starting to put names and faces to the Democratic challengers who could flip the House and increase Democratic power in the Senate.
One who just announced her candidacy is Rep. Jacky Rosen, who is running to unseat Nevada Republican Sen. Dean Heller. With next year's Senate map being notoriously difficult for Democrats, this race in Nevada might be the only chance we have to pick up a seat.
That's why giving to Jacky is part of WomenCount's Summer Resistance Toolkit —–   a series of steps we need you to take over the next month to ensure we're in good shape to elect more women Democrats next year. 
Give $20.18 to Jacky right now.
Jacky represents Nevada's 3rd District in the House, a seat she won last year as part of Nevada's blue tide, which turned the statehouse over to the Democrats, sent Rosen and Sen. Catherine Cortez Masto to Congress, and delivered the state to Hillary Clinton.
If we elect Jacky next year, not only will we boost Democrats' numbers in Congress, we will make Nevada the sixth state ever to have had two women Senators serving concurrently. We'll also help solidify Democrats' hold on a state that was very recently considered reliably Republican.
So give $20.18 to Jacky right now to help her kick her campaign off right. 
Then stay tuned next week for the second and third to-do's on our list.