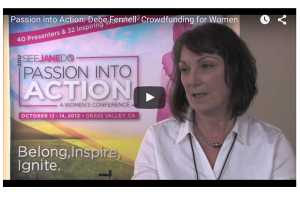 A great piece from See Jane Run in which Debe Fennell – crowdfunding and marketing expert – talks about Empowering Women through Crowdfunding – This translates from business into politics SO perfectly.
"My two partners and I found our niche in crowdfunding for women. Women own 48% of the small businesses in the country but only receive 5% of the funding. We give a lot of hands on help to projects."
See the entire interview here.