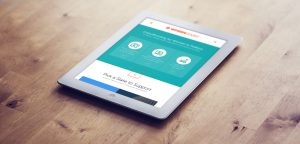 As we enter the final weeks of 2020, we have to acknowledge that it's been an emotionally disjointed year—to say the least.
The moment four weeks ago when we officially kicked Donald Trump out of the White House and elected Kamala to the vice presidency was a supernova of joy after years of darkness—with at least a few more months of chaos to come.
Still, we have many things to be thankful for at WomenCount. Namely, that we raised over $2.8 million for women candidates on our platform, via an average donation of $66. That's our highest cycle total since we started raising.
More than $500,000 of that went to slates that exclusively promoted Black women for offices up and down the ticket, from local California candidates via Shirley's List, to our Support Black Women slate of candidates for the closest federal races—including Kamala's historic run for the vice presidency.
Some of our most active donors took the lead in reaching out to their networks, helping grow WomenCount's donor base by nearly 2,000 members. Most of those new donors gave via our Senate Red to Blue and Shirley's List slates.
And although our goal with Shirley's List was primarily to build the pipeline of Black women who will have the financial support to run for higher office, it was also an experiment in expanding our platform to local races, an experiment that was undoubtedly a success. Expect to see more local candidates—school board, city council, etc.—on our platform in 2021.
Our platform is expanding in other ways too. We recently migrated it to a faster, more secure server, and will soon embark on an ambitious set of other upgrades.
You know what this means. We are a small, budget-conscious nonprofit, and we need your financial support to make big things happen in 2021.
Please, can you give $21 or more now to help us keep raising for Democratic women in 2021?
Always grateful,
Stacy, Meghan, Megan and Stephanie