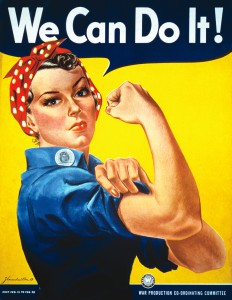 Women make up less than 20% of Congress, yet somehow makeup 56% of the voters. Do the math: 80% of congress – the people making decisions about our lives – are men. What's even more frustrating then the obvious lack of parity in congress, and politics, in general, is that studies show that women do a better job in office.
Studies done by researchers at Stanford University and the 
University of Chicago
 offer evidence that politicians who are women accomplish more than their male counterparts. This comes to no surprise to those of us who have been supporting women running for office, since
Susanna Madora Salter
 became
 the first female elected official in the United 
States back in 1887.
According to the study, which followed women lawmakers from 1984 through 2004, on average, women introduced more bills, gained more co-sponsors, and brought more money home to their districts.
It also found that women politicians spent roughly nine percent more of their 
discretionary funds
. The research suggests that women tend to be more ambitious in accomplishing their goals due to the increased obstacles many of them
overcame to get their seats in Congress.
Women in Congress sponsor three more bills per congressional term, which on average is more than their male congressmen. Now imagine what could be accomplished if women made up more than just 20% of Congress. Imagine if they actually made up 50%?
As our country faces enormous challenges the need for leaders who get the job done is obvious. And you know what they say: sometimes the best man for the job… is a woman.