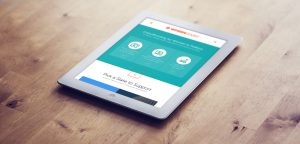 It's Giving Tuesday and we're sure you're being swamped with requests right now from nonprofits who absolutely deserve your year-end giving dollars.
So why should you give to us?
We just can't say this enough: WomenCount is the only crowdfunding platform that only raises money for Democratic women. This mission is critical at a time when women's rights and opportunities are under immense threat—and women themselves are stepping up to run for office like never before.
We want to be there to support every Democratic woman who runs for office with the grassroots funds that she needs to be viable.
But to keep doing that, we need a site upgrade. You can help us do that by giving $5, $10, $20 or more to WomenCount right now.
Super PAC spending is on track to crest $1 billion again during the 2020 cycle—and it'll probably be more. On the WomenCount crowdfunding platform, the average donation is $33. Crowdfunding only works by growing networks of millions of $33 donors.
We're probably not hitting a million donors in 2020.
But in the last two years, we've more than doubled our donor base, and quadrupled our fundraising power to more than $3 million.
To upgrade the platform we need to raise $25,000 by Dec. 31.
Will you chip in $5 or more to WomenCount and help us get there?