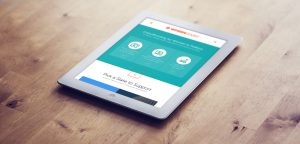 WomenCount was fortunate to have a large class of interns this summer, and they have been busy updating the platform with new candidates, promoting our slates on social media, and thinking about new ways to engage potential donors in crowdfunding for women candidates. 
As their time with us winds down, we asked each to create a personalized WomenCount slate that reflects their values, their interests, and their experience this summer. Please read all about our interns and consider supporting their slates! We want to help them hit their goals before they go back to school soon. 
And a huge thank you to the interns from all of us at WomenCount. We will miss you!
The Interns & Their Slates
"Hi! I'm Natalie Avida. I am a rising senior at the Nueva Upper School in San Mateo, California. I am most passionate about issues related to climate, gun reform, and voting rights. A fun fact about me is that English is not my first language—it's actually Hebrew! I have been passionate about the climate for as long as I can remember, and do everything I can to fight the climate crisis. I am vegan, drive an electric car, and take public transportation whenever possible. However, recently, I have started to realize that the real power in fighting climate change comes from money, which inspired me to create a slate of legislative candidates, Make Texas Green & Blue, who reject the 
role of fossil fuel money in politics."
Check out Natalie's Make Texas Green & Blue slate and chip in $5 or more: womencount.org/teams/make-texas-green-blue.
"My name is Maddie Chu and I'm going into my sophomore year at American University as an Interdisciplinary Studies: Communications, Law, Economics and Government major with a minor in Public Policy. My Close the Camps slate is focused on the female members of Congress who are on the front lines of immigration reform and closing the detention camps. On the weekends I love to go hiking with my dog and find new thrift stores to frequent."
Check out Maddie's Close the Camps slate and chip in $5 or more: womencount.org/teams/close-the-camps.
"Hi, I'm Jackie Martinez and I'm an incoming sophomore at New York University and considering a major in economics or business. My internship with WomenCount was my first political experience and now I've caught the bug—and I was lucky enough to meet Kamala Harris this summer. I created my Keep Families Together slate when I saw what is happening in America—children without access to medical care, hundreds of people crammed into small spaces, and small children being torn away 
from their mothers and left in the hands of strangers."
Check out Jackie's Keep Families Together slate and chip in $5 or more: womencount.org/teams/keep-families-together.
"Hello, my name is Anjali Ramanathanand I'm a rising senior at the Nueva School. I'm an avid competitor for Nueva's debate team, where I enjoy learning about politics and economics. I also love to sing, read, and engage in spirited philosophical discussions with friends. I speak six languages. My slate, Women Without Fear, features swing-district congresswomen who stand courageously for impeachment. I hope that our political system will once again become something that little girls dream of participating in."
Check out Anjali's Women Without Fear slate and chip in $5 or more: womencount.org/teams/women-without-fear.
"I'm Emma Scott and I'm a rising senior at Tulane University in New Orleans, double majoring in Political Science and Homeland Security. In my free time, I like to pursue my passion of photography, discover new restaurants, and continue on my mission of trying every single coffee combination Philz Coffee has to offer. For my slate, Girls Just Wanna Have Fund(s), I chose to feature the youngest women in Congress, as their added diversity and fresh ideas have made large waves in Congress this past year and have inspired more people to become politically involved."
Check out Emma's Girls Just Wanna Have Fund(s) slate and chip in $5 or more: womencount.org/teams/girls-just-wanna-funds.
"My name is Stephanie Shields and I'm a senior at Nueva High School in San Mateo, California. When I'm not playing competitive soccer, you can find me baking, reading, or hanging out with my friends. I'm a dog-lover, so I put together a Congressional Dog Lovers slate of congresswomen who, when they are not busy running for re-election to the House, can be found running around their house with their furry friends!"
Check out Stephanie's Congressional Dog Lovers slate and chip in $5 or more: womencount.org/teams/congressional-dog-lovers.
"My name is Kendall Weingart, and I am a rising senior at Menlo School. Throughout this year, I have developed a passion for running and backpacking outside. I have explored the snowy hills of Vermont, crossed the continental divide in Wyoming, and run through the hills of Los Altos. Because of my connection to these places and nature, I am dedicated to trying to protect them. For my slate, Go Green, I decided to feature House women who have signed the No Fossil Fuel Money Pledge and are in tight races. Let's keep them in the House, fighting climate change!"
Check out Kendall's Go Green slate and chip in $5 or more: womencount.org/teams/go-green