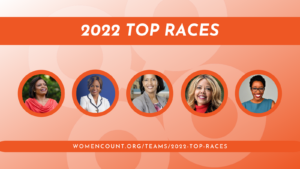 This country is on the cusp of making history.
Today, the Senate Judiciary Committee will hold its final hearing for Judge Ketanji Brown Jackson, putting her one step closer to becoming the first Black woman on the Supreme Court.
This is an unequivocal victory for Black women's representation. But these hearings also showcase a crucial shortfall: There are no Black women senators.
Black women are also retiring from the House in high numbers, meaning in 2023 we could actually see a decrease in Congressional representation. Consider this: Of the 11 House incumbent women who are retiring or running for other offices (10D, 1R), six are women of color. Of those six, three are Black women.
Let's stop this trend. Give now to Black women running for Congress via our 2022 Top Races slate. All need help getting over the Q1 finish line.
On the NRCC's "Blue to Red" list we have three vulnerable Black women:
Lauren Underwood, who has raised $3.2 million
Jahana Hayes, who has raised $877,000
Lucy McBath, who has raised $3.1 million
And we have the opportunity to elect two Black women to the Senate:
Cheri Beasley, who has raised $4.9 million
Val Demings, who has raised $20.5 million
We know that in competitive primary elections in 2020, Black Democratic women received less money from large individual donors than any other group of candidates.
Racial differences in fundraising begin to equalize at smaller donation levels, plus small donors are more representative of diverse voting constituencies.
Our donations are a place where we can make an impact on these campaigns now. Give $5 or more to our 2022 Top Races slate.