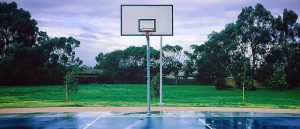 On March 6, voters head to the polls in Texas to pick which Democrats will be our Blue Wave heading into the fall — and early voting starts next week. Then on March 20, voters in Illinois will do the same.
Women have a shot at winning in every single competitive Texas and Illinois primary. Help make sure they have the resources they need to win: 
Chip in $5 to each of the women on our Meet the Wave: March Primaries slate:
Laura Moser (TX-7), a freelance journalist and founder of the Trump resistance organization Daily Action;
Lizzie Pannill Fletcher (TX-7), a lawyer and co-founder of Planned Parenthood's Young Leaders initiative;
Gina Ortiz Jones (TX-23), a former military intelligence officer who worked in the Office of the U.S. Trade Representative for President Obama;
Lillian Salerno (TX-32), the deputy undersecretary of rural development for President Obama's Department of Agriculture;
Kelly Mazeski (IL-6), an environmental outreach coordinator for President Obama's 2008 campaign;
Betsy Dirksen Londrigan (IL-13), co-founder of the organization Women Rising, which works to recruit women for political office;
Lauren Underwood (IL-14), a policy advisor in the Department of Health and Human Services for President Obama (sensing a theme?).
Though many of these candidates are competing against other women in their primaries, we picked these seven because we believe they have what it takes to win in March and November. And since Texas has a top-2 primary system, we included two great candidates in TX-7 to ensure a woman wins the primary. Support both or choose one.
They need a boost right now to make it through their primaries. Chip in $5 to each of them by giving to our Meet the Wave: March Primaries slate.