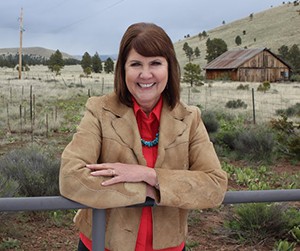 Tuesday was a great night for women running in some of the most flippable Congressional races. And now we have to move fast to help them.
All eyes are on Kyrsten Sinema, one of our best hopes to gain a seat in the US Senate. And Ann Kirkpatrick won in AZ-2—which flipped to Hillary in 2016. Ann, who was first elected to Congress in 2008, is looking to make a comeback this year.
Another seasoned public servant looking to break into Congress is Donna Shalala in FL-27, which has a retiring Republican incumbent and went to Hillary in 2016 by 19 points. Donna got her start working for Jimmy Carter's HUD, and served as Bill Clinton's HHS Secretary.
Give them a boost as they start a 68-day sprint to Nov. 6: Chip in $5 to each woman on our Late Primary Winners slate.
Late competitive primaries leave candidates at a disadvantage when it comes to having the funds to compete in the general election. Most of what they've raised has gone to beating primary opponents, but the next 68 days will be just as competitive, if not more.
Three other Florida women are facing the same challenge, in equally competitive districts:
Lauren Baer

in FL-18, a perennial battleground district that has flipped from Republican to Democrat and back in recent elections;

Mary Barzee

Flores in FL-25, which the Cook Political Report rates as a slim R+4 that could flip in a wave year; and

Debbie Mucarsel-Powell

in FL-26, another Republican-held district that went to Obama in 2012 and Hillary in 2016—by 16 points.



Help them run the most competitive campaign possible over the next 68 days: Chip in $5 to each of the six women on our Late Primary Winners slate.