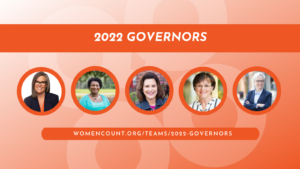 Democrats and abortion rights supporters had a very super Tuesday. 
The big news: Kansans voted 58.8% to 41.2% to preserve a constitutional right to abortion, a double-digit victory that shows the fall of Roe is energizing abortion rights supporters—but especially Democrats—across the political spectrum.
This is also good news for Kansas Gov. Laura Kelly and Rep. Sharice Davids (KS-3), who will need massive Democratic turnout to win in November.
Michigan also came through for Democratic women and abortion rights:
Rep. Haley Stevens (MI-11) won her member-vs.-member primary against Rep. Andy Levin. She had focused her campaign on abortion and her status as the first woman to represent the district.

Hillary Scholten (MI-3) will face Trump-backed John Gibbs in the general election. Gibbs' victory over incumbent Republican Rep. Peter Meijer moves this race from Toss Up to Lean D, according to Cook Political Report.

Michigan Gov. Gretchen Whitmer will officially face Trump-backed Tudor Dixon, who opposes abortion rights even in cases of rape and incest.
And in Arizona, the Republican primary is still too close to call but it looks likely that Katie Hobbs will face Trump-backed election denier and media personality Kari Lake, who has called abortion "the ultimate sin."
We are feeling so energized after last night's victories. Now, we need to capitalize on this momentum and keep it going through November.
Give $30 or more to our 2022 Governors slate featuring Laura, Gretchen, Katie and the rest of this year's closest gubernatorial races.
Remember: Governors will be the last line of defense for abortion rights now that Roe is gone.