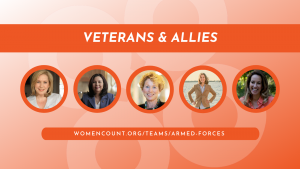 This weekend, as we gather with friends and family to celebrate Independence Day, honoring veterans will be one tradition unchanged by more than a year of pandemic restrictions.
Also unchanged since the pandemic began? The fate of military sexual assault reform legislation in the US Senate.
Since 2013, New York Sen. Kirsten Gillibrand, along with allies in the Senate and House, has been introducing legislation to reform the way the military handles reports of sexual assault. The most recent version of this legislation, the Military Justice Improvement and Increasing Prevention Act of 2021, was introduced in April, and boasts 65 Democratic and Republican co-sponsors. The House version was introduced just last week and already has 159 co-sponsors.
But even though this bill has more than enough support to overcome the filibuster, it's still hitting a hurdle in the Senate. That hurdle is Senate Armed Services Committee Chairman Sen. Jack Reed (RI).
He refuses to move the bill out of committee because he disagrees with its main reform: taking the decision to prosecute most felonies out of the chain of command and giving it to independent military prosecutors. Sen. Gillibrand and other bill supporters, rightly, don't want only sexual assault treated this way, fearing that would further stigmatize victims.
Other lawmakers have expressed similar reservations over the years, but have come around—including Illinois Sen. Tammy Duckworth, an Army veteran who didn't support the bill at first. According to Sen. Duckworth, the women in the Senate got together and negotiated, and she is now a co-sponsor. That's what happens when you have more women in the Senate who can work together, she told us.
Sen. Duckworth and every other woman veteran in Congress, Republican and Democrat, have signed on to the Military Justice Improvement and Increasing Prevention Act. But it's still not moving, because men are in the way, in one of the clearest examples yet why we need more women in Congress.
Celebrate Independence Day—and show women in the military we have their backs—by giving $5 or more to our Veterans & Allies slate: Sen. Gillibrand, Sen. Duckworth, Rep. Elaine Luria (VA-2), Rep. Chrissy Houlahan (PA-6) and Rep. Mikie Sherrill (NJ-11).
All are working hard to pass this bill, and all of the House women are likely to have competitive races in 2022 and need early support.
Thanks,
The WomenCount team